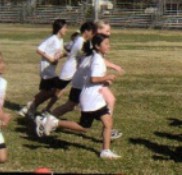 Student Life
Arcadia College Preparatory School is committed to providing a wide range of opportunities for students to become involved in events outside of the classroom. At school, they stay focused on their studies, on their activities, and on their athletic events. Outside of the classroom co-curricular activities remain an important part of the Arcadia Prep School experience.

Arcadia Prep School encourages participation in a variety of co-curricular experiences which mold character and develop interpersonal skills. We try to create opportunities through which students can develop meaningful and lasting friendships. We also give students opportunities to become leaders who are "inspired to serve".
We encourage students to extend themselves beyond their own self-interests in order to build a better community between students, parents, faculty and staff.